6 kit bag essentials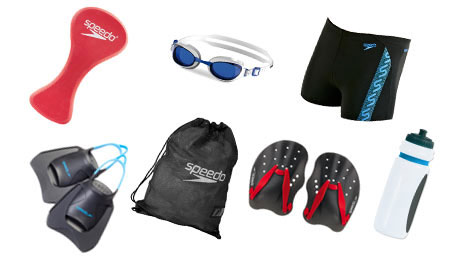 Olympic medallist Michael Jamieson reveals the items he won't swim without ...
Fins 
Great for building leg strength, balancing your strokes and timing your breathing when swimming freestyle.
Waterproof mesh kitbag
Nothing's worse than a smelly kitbag. Mesh lets things drip dry.
Water bottle
Staying hydrated is vital, even in the water. Orange and mango flavoured squash is my drink of choice.
Pullbuoy
This will isolate your arms to build upper body strength.
Finger paddles
Various shapes and sizes will add resistance. Finger paddles are good for enhancing technique.
Spare trunks and goggles
You know the clip in Macaulay Culkin's 'Home Alone', where he loses his shorts after a cannonball dive? It can happen!
All the above available online: www.TheBeachCompany.in