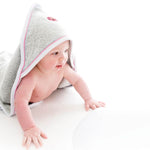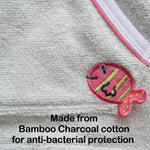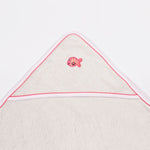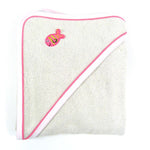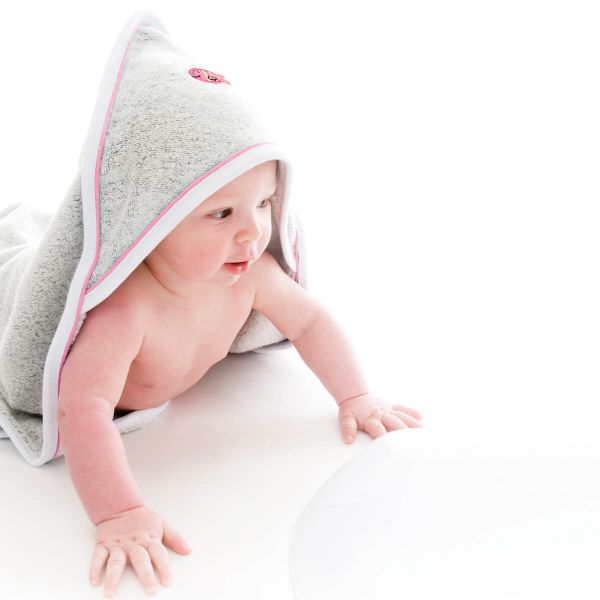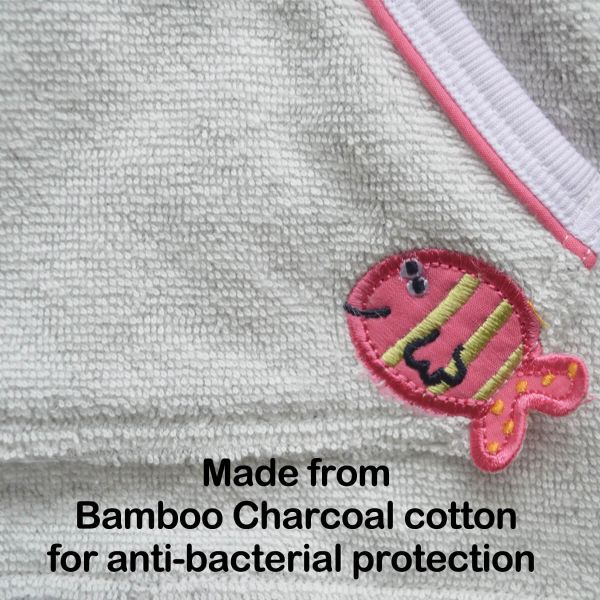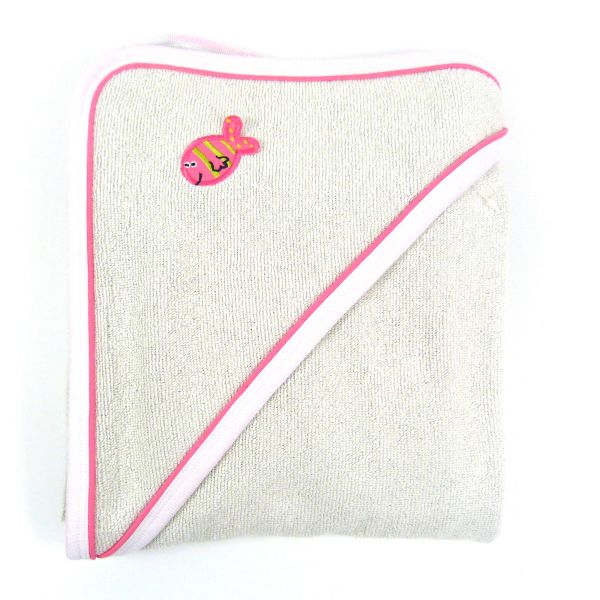 Details
Our Hooded Towel is made from soft anti-bacterial Bamboo Cotton, ideal for keeping babies warm after swimming.
Babies and young children feel the cold more quickly when they come out of water. The Splash About Apres Splash towelling range is designed to offer maximum warmth whilst giving anti bacterial protection in busy, public swimming pool changing areas. This highly absorbent, extra-large hooded towel is designed to cover baby's head and wrap cosily around the body providing extra warmth after swimming.

Naturally anti-bacterial, anti-mildew and super absorbent. Draws moisture away from the body leaving your little one dry, warm and cosy after a dip in the pool or bath. Extra large (35" x 35"; 89cm x 89cm) so that it lasts longer than the first few months and you can really wrap them up ! Gorgeous embroidered fish detail on the hood matches the piped edges. Smartly presented in reusable packaging, idea to take swimwear to and from the pool. UPF max 5
Bamboo Charcoal cotton for anti bacterial protection
Extra large size to cover baby fully.
Generous hood to keep baby's head and neck warm
UPF 50+ for full protection from the sun.