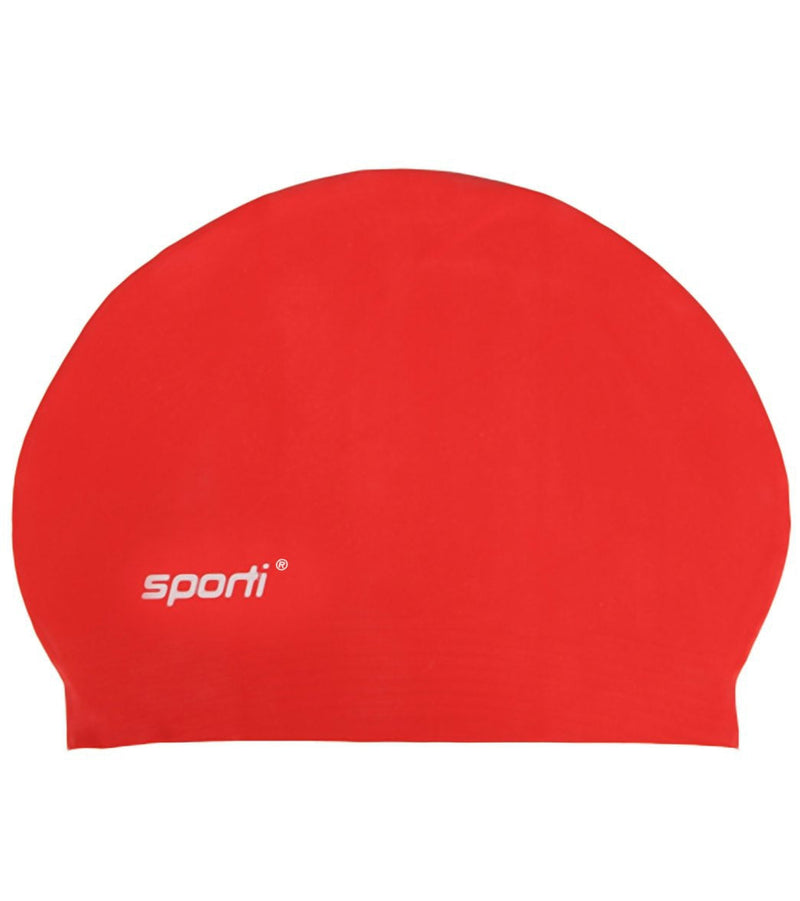 Details
Product Details
Get the best out of your swim with the Siltex Swim Cap from Sporti. Swim caps greatly help reduce your drag in the water so you can swim much faster and have quicker lap times. If you want to have the reliability of silicone, but the price of latex, then this is the perfect cap for you.
High Quality Design
Thicker than traditional latex.
Lightweight.
Does not pull hair.
Anti-slip interior grip.
Sleek and Fast Swimming
Bold colors are easy to see in the water.
Small Sporti logo featured on the right front of cap.
One size fits all.
Perfect blend and thickness of latex.
Composition
100% Latex blended with Silicone oil.
Dimensions: Height - 8". Opening - 9 3/4"
Country of Origin