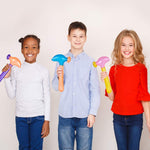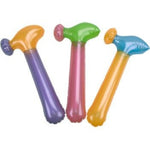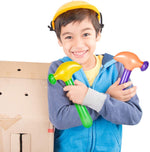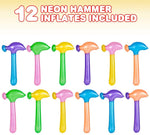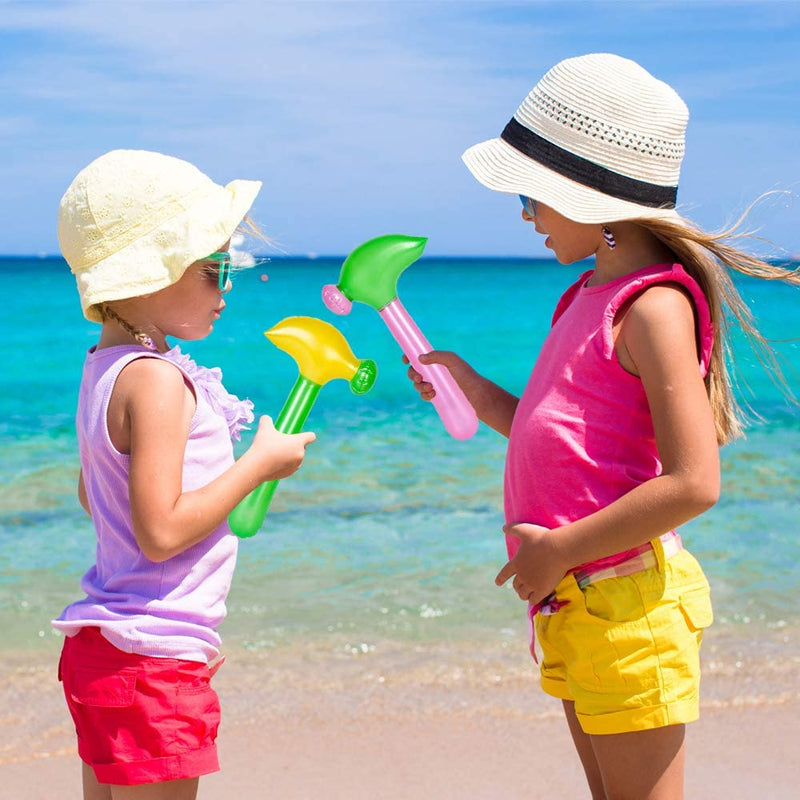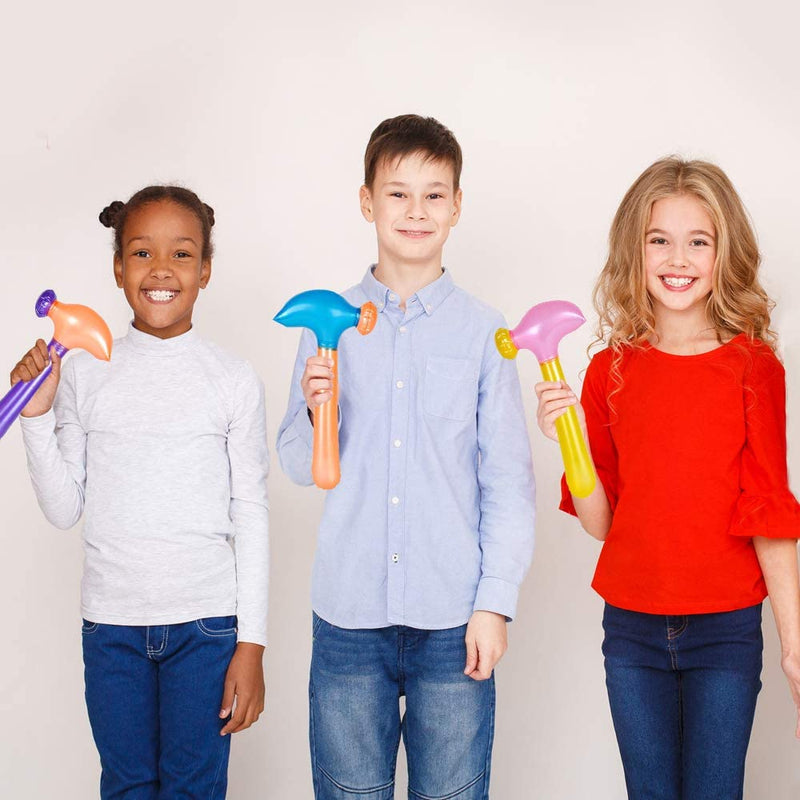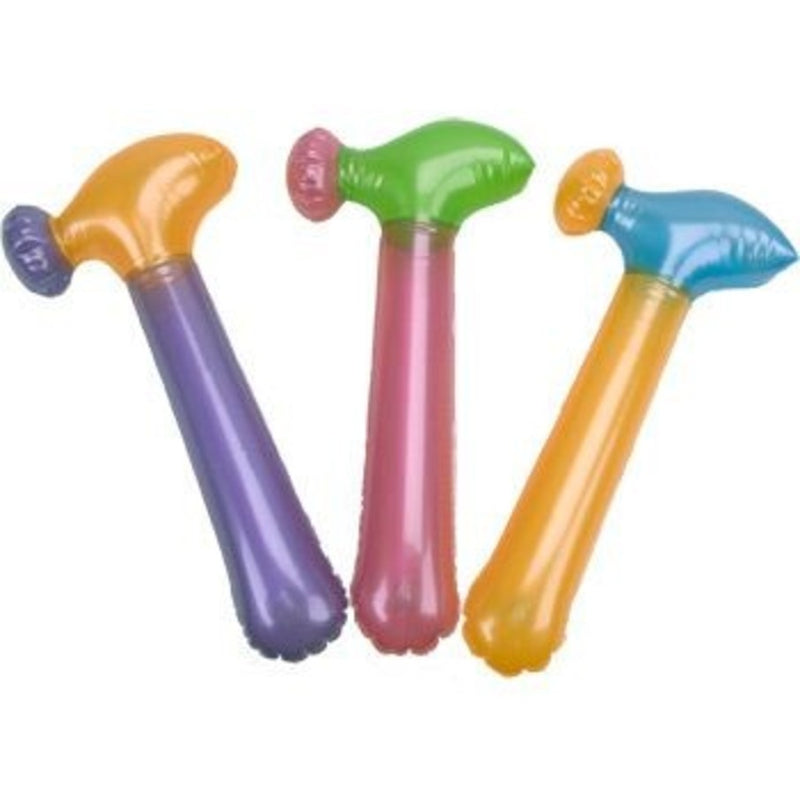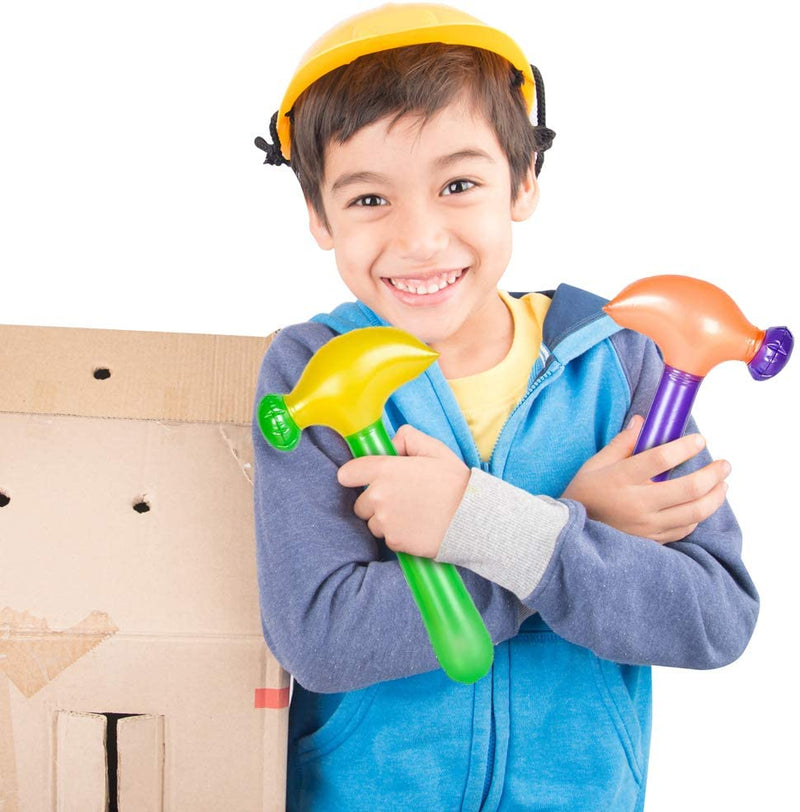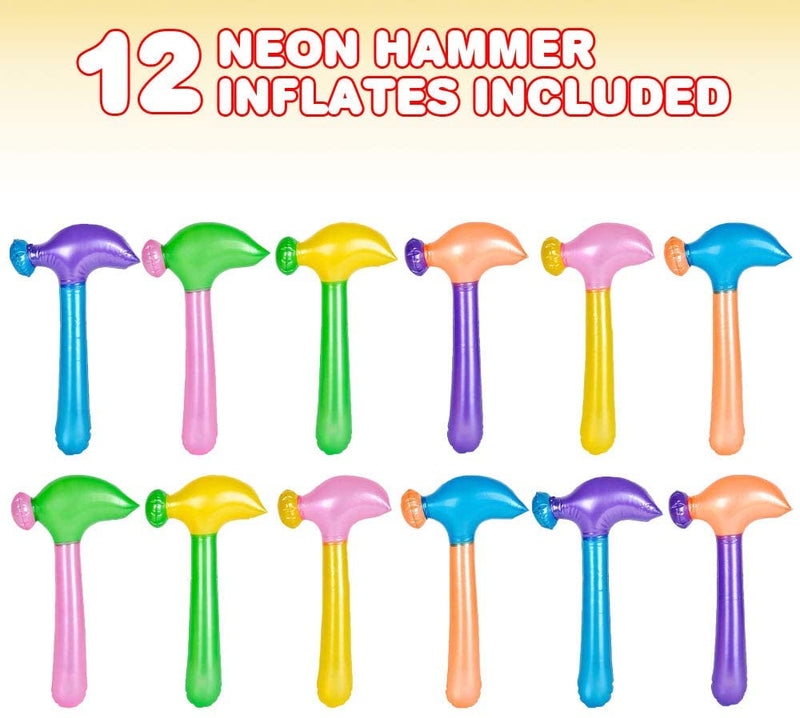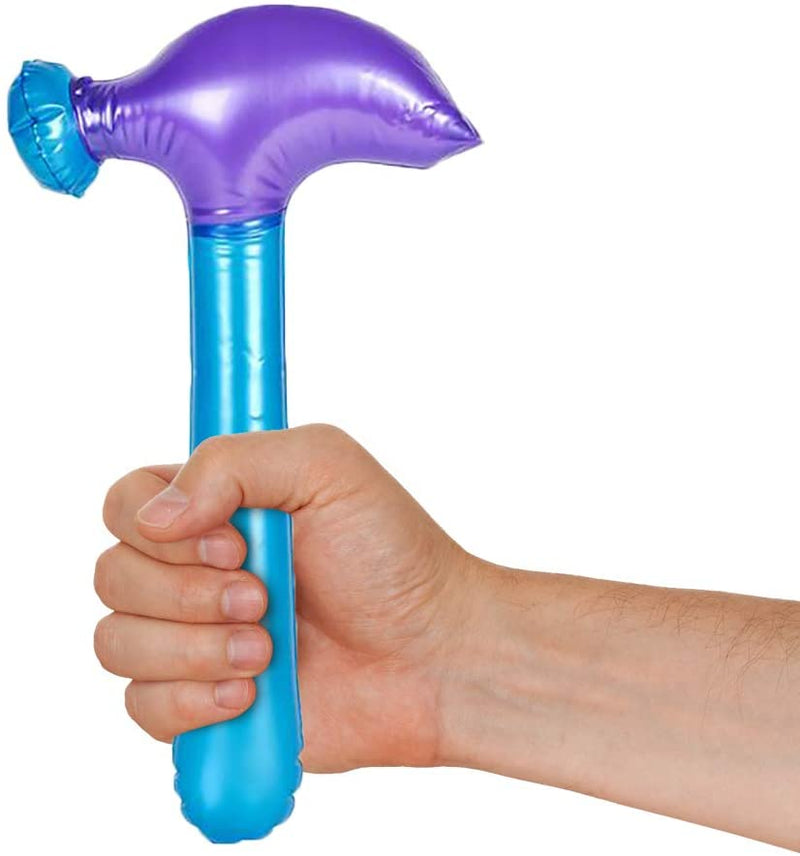 Details
SPRUCE UP YOUR SPACE WHILE SPARKING SMILES - Pack of 3

A World of Color

Fun treats that brighten things up, ignite the imagination, and keep kiddos occupied for hours! This hammer inflates, measuring about 12" when fully filled with air. its great for fun in the tub, glee at the pool, and pretend-play around the house as kids channel their inner builder. But it's the bright shades that make these inflates really special! This makes them great for decorating parties, openings, get-together, and any occasion that calls for cheery décor.

Great for Gifting

Whether you're looking for fun party favors for your little one's birthday party, unique party supplies, prizes for that kids' carnival or contest, or goody bag fillers, these
inflatable hammer toys are guaranteed to be a hit!  Inspire a rush of smiles and giggles without having anything to lose.

✔Designed in assorted, eye-catching shades.
✔Great as bathtub, pool, and beach toys for splashy fun.
✔Simple to inflate and measure 12" when fully filled with air.
✔Durable and reusable: just deflate, fold, and store when not in use.
✔Great as decorations, party favors, and gifts for ages 3+
Go ahead, brighten up your space and make the kiddos smile with these fun inflates!