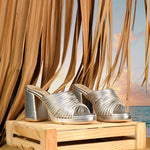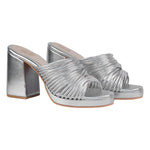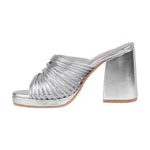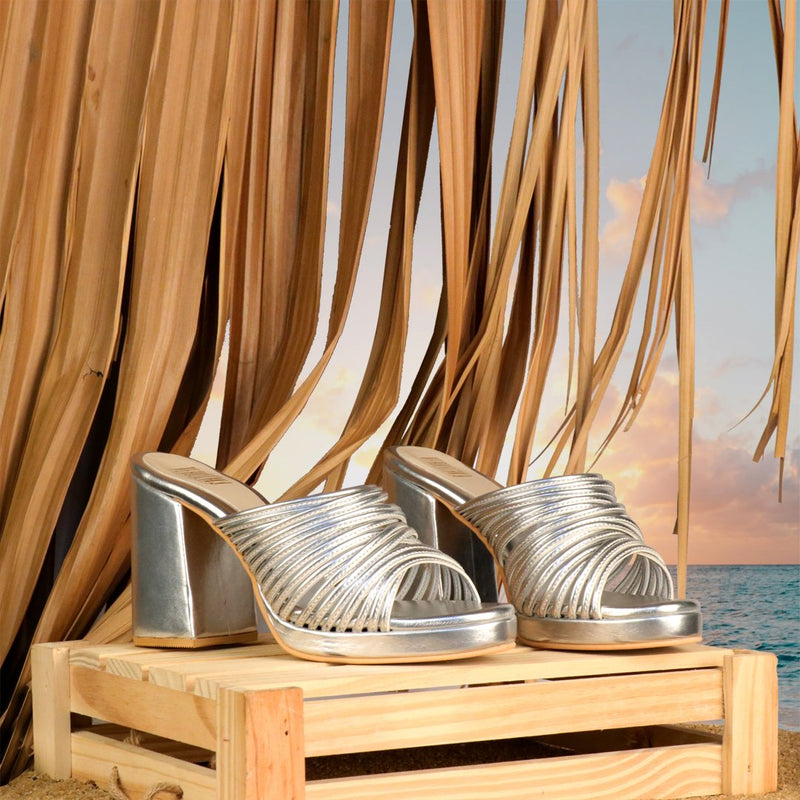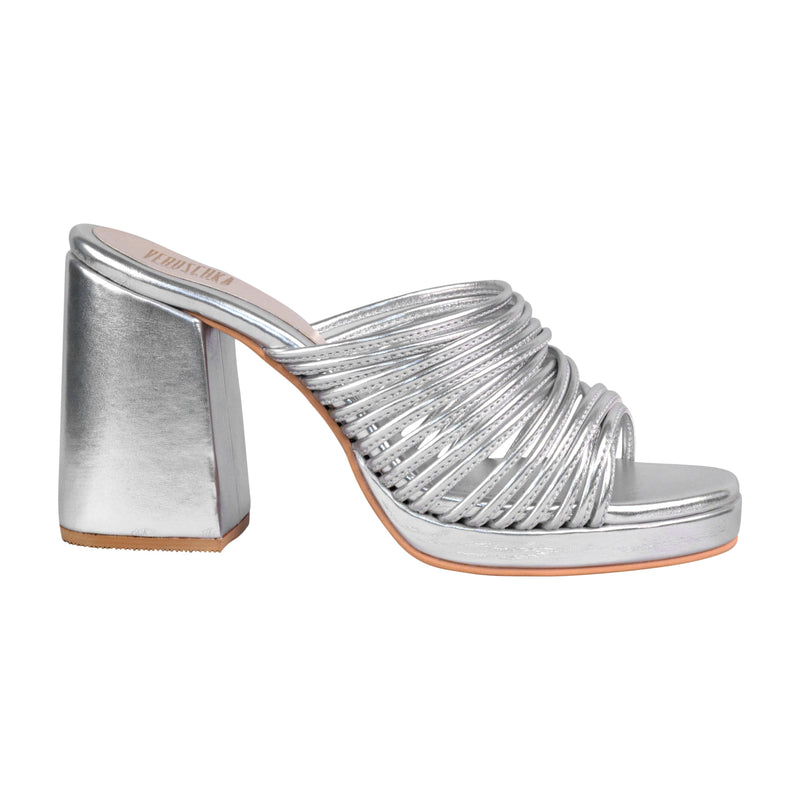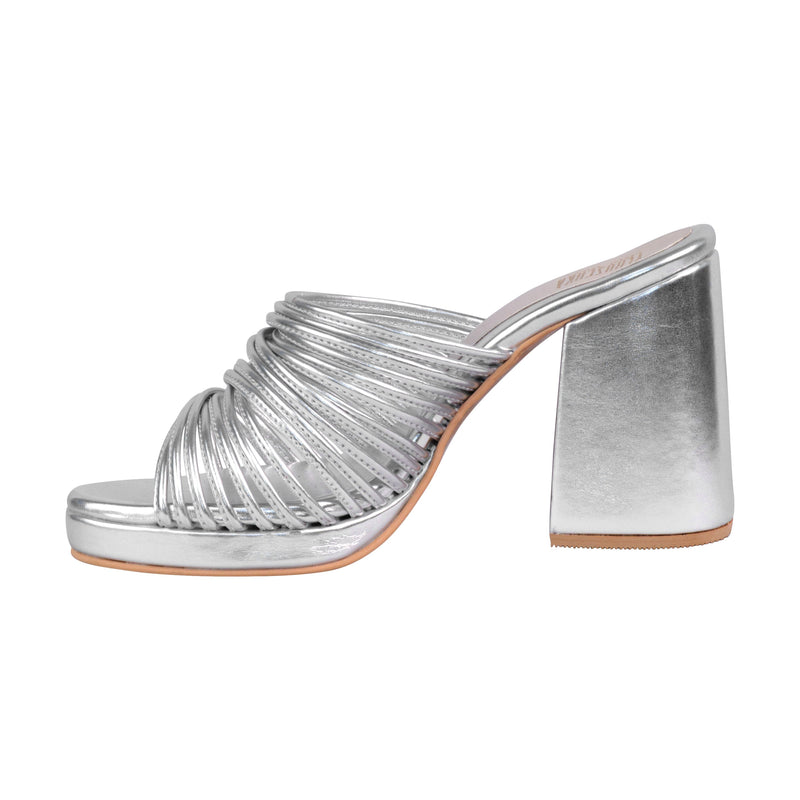 Details
THE CRETE

Late nights call for comfortable shoes...and these shoes will make it a night you will remember for years to come!
Silver string sandals showcasing a unique block heel.
Heel: 4.25 Inch block heel
Colour: Silver
Upper: Faux leather
Toe shape: Round
Details: Front platform
All our shoes are handcrafted by skilled artisans of India. We believe that a good pair of shoes is one of the simplest form of luxury, reflected through the comfort & originality of our product.
Dispatch in 14 days.