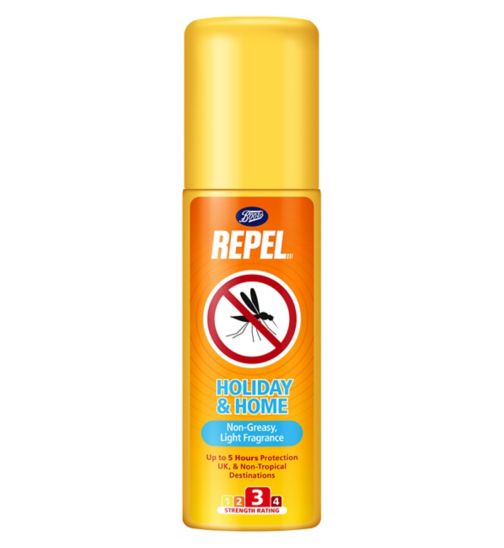 Details
New Formula

Non-Greasy

Light Fragrance

Up to 5 Hours Protection

UK & Non-Tropical Destinations

Strength rating 3
The active ingredient is scientifically proven to provide effective protection from mosquitoes and other biting insects. Suitable for UK, Europe and long haul non-tropical destinations.
A non-greasy, quick drying formulation with a light and subtle fragrance.
Suitable for sensitive skin.
Does not contain DEET 
How to use
Directions
Adults: Apply carefully to all exposed areas of skin. For face, neck and around ears spray into palm of hand and then apply sparingly avoiding eyes and lips. Re-apply every 5 hours or as necessary and after swimming. For best results when using sunscreen allow time to dry before applying Repel.
Children over 6 months: Do not apply to children more than twice a day. Do not apply to the hands and feet of children under two years.