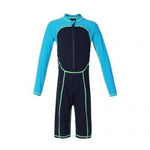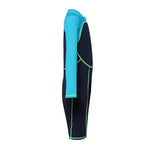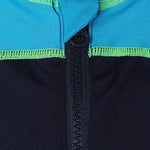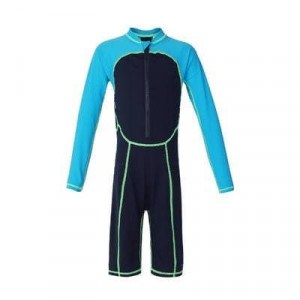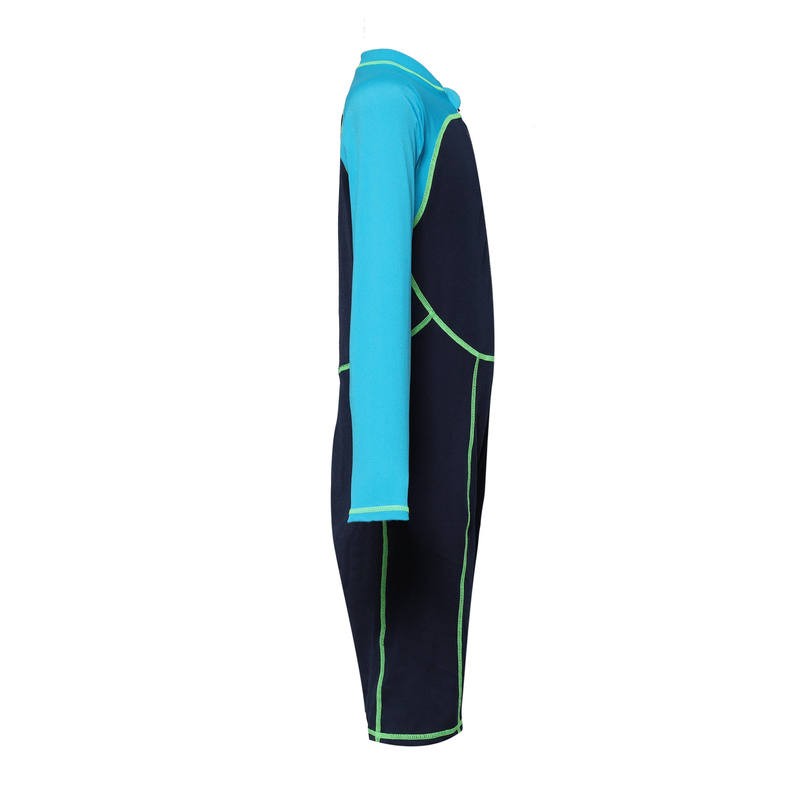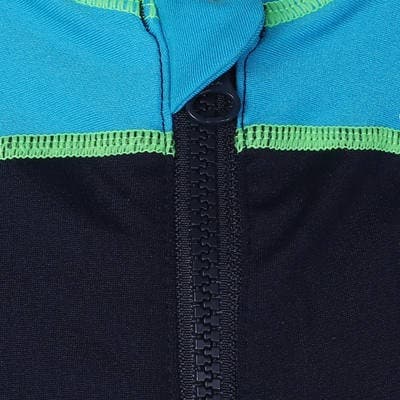 Details
Made for young beginner swimmers who are starting to swim and need ease, comfort and sun protection.
With comfortable material and a shorty shape, this swimsuit is ideal for kids looking for the solution to swim with great freedom of movement!
ADVANTAGE
CHLORINE RESISTANCE - more than 200 hours of use: recommended for regular use.
FREEDOM OF MOVEMENT - Shorty shape for swimming with great freedom of movement
TECHNICAL INFORMATION
MATERIAL:
Main fabric: 100% polyester - developed with Polyester-based material and replaced the elastane fibres with PBT fibres that give it sufficient elasticity to ensure user comfort whilst protecting it against the damaging effects of chlorine. This PBT thread also has the advantage of quick drying. It only loses 3 to 4% resistance throughout its lifespan. Another plus: UV resistance. Even the brightest of colours will retain their colour fastness
RESTRICTIONS OF USE - Not recommended for use on slides.
COMPOSITION - Main fabric : 100.0% Polyester (PES)
STOCKAGE TIPS - Store in a dry place.