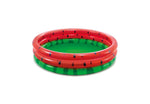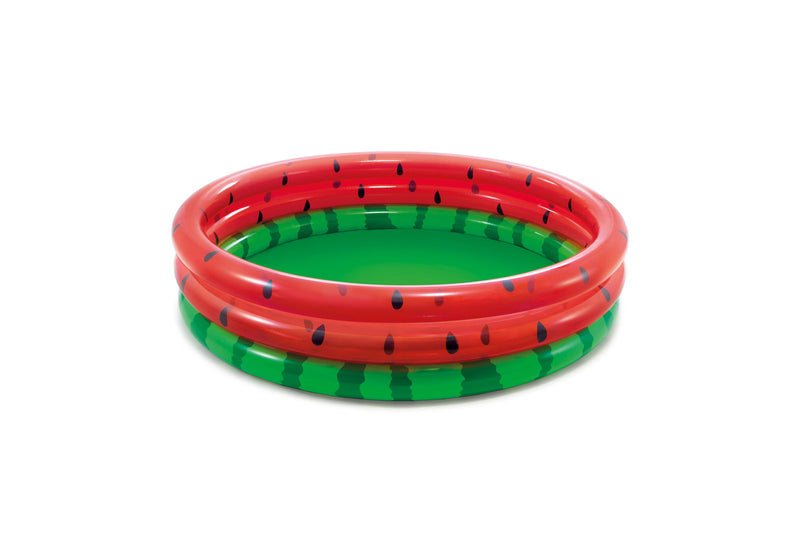 Details
Cool off your kids on a hot day with this fun and eye-catching watermelon kiddie pool in your backyard. It is constructed with durable 9ga vinyl and 7 ga floor. Approximately 11.5 in of wall height. Designed for ages 2+.
Approximate size 66in X 15in
9ga vinyl with 7ga floor
3 rings
Capacity 11 1/2in of wall height: 154 gallons
Colorful watermelon print
Comes with a repair patch
Designed for age 2+
The Beach Company is dedicated to the safe use of all of its products. While all accidents cannot be prevented, practicing good safety habits, setting and following rules, carefully reading instruction manuals, and vigilant supervision can greatly reduce the likelihood of injury as well as reduce injury severity.