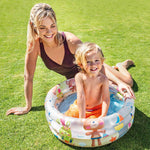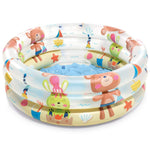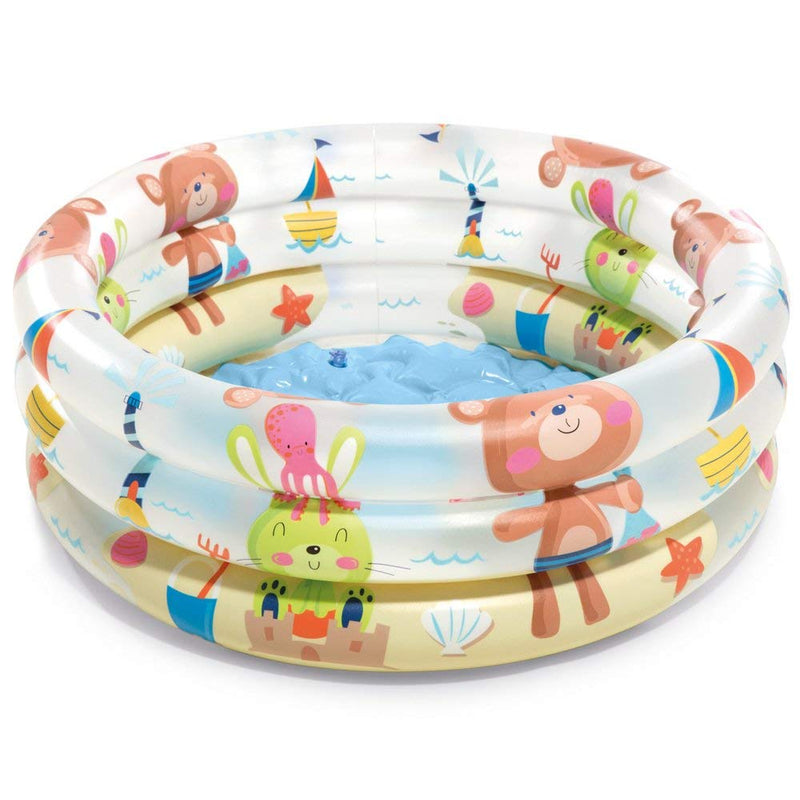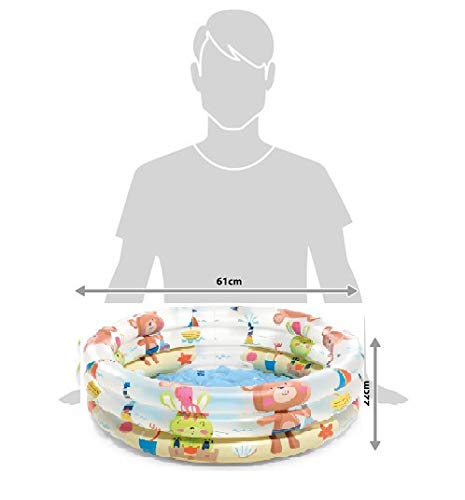 Details
Scaffolding baby swimming pool Tub come with beautiful Beach Buddies print.
It provides safety and durability.
Made of tough and durable materials, it features smooth base for comfort.
This baby swimming pool is recommended for babies ages 1-3 years.
Your little one will love learning to bath or swim with this baby swimming pool.

Wipes clean with a damp cloth. 
Easy to store when not in use, deflate and fold for compact storage.
Other Specifications:
Capacity of Water is 7 Gal(28 ltr),
8ga (0.20mm) rings;
7ga (0.18mm)bottom vinyl,
3 air chambers with double valves
Dimension 61 cms x 22 cms (24 inches x 8.5 inches).
Air bubble beam floor for comfort and cushion excellent for your baby and kids, they will definitely enjoy it."