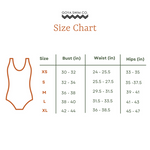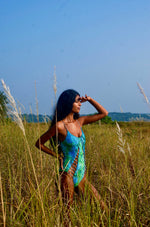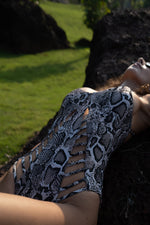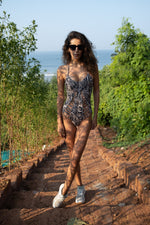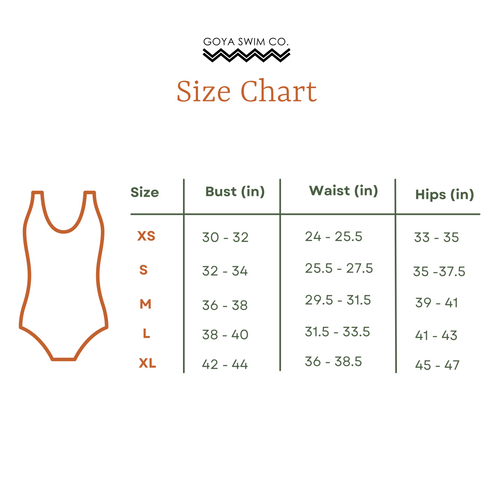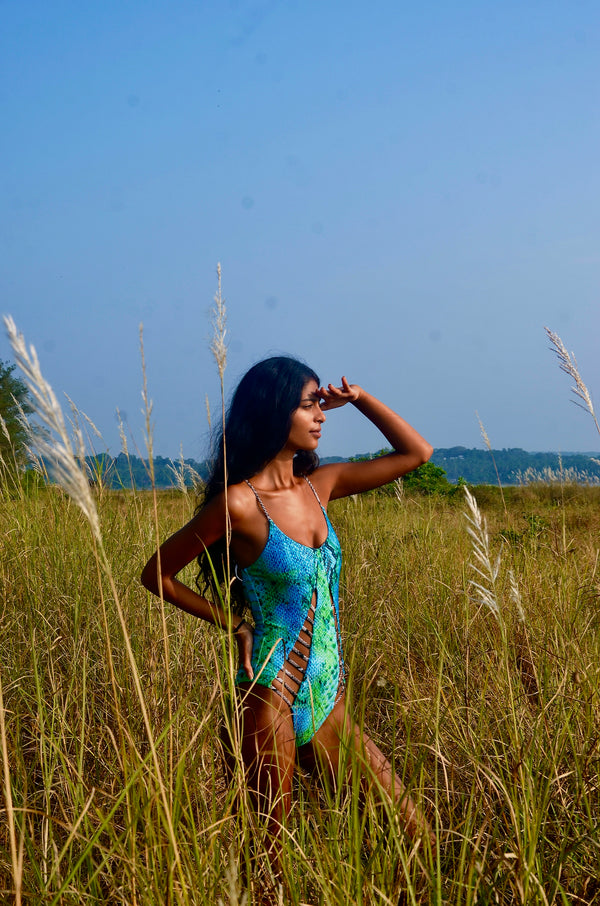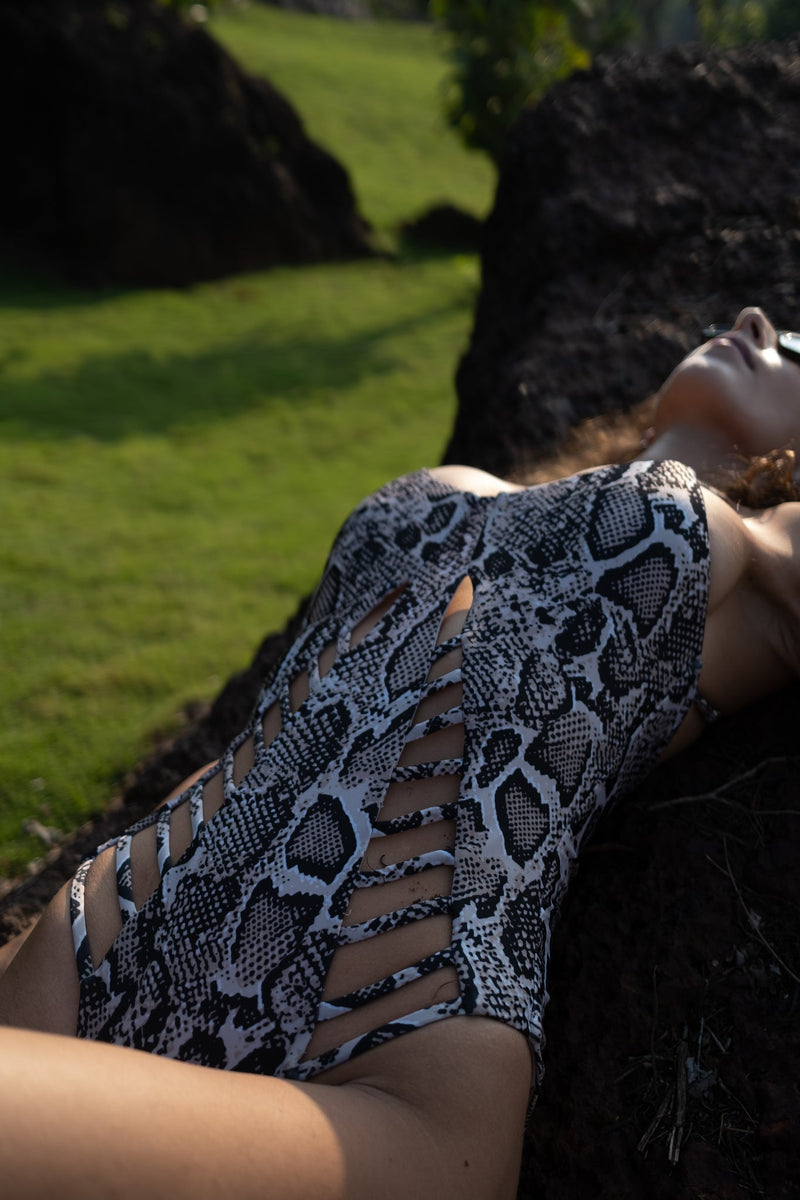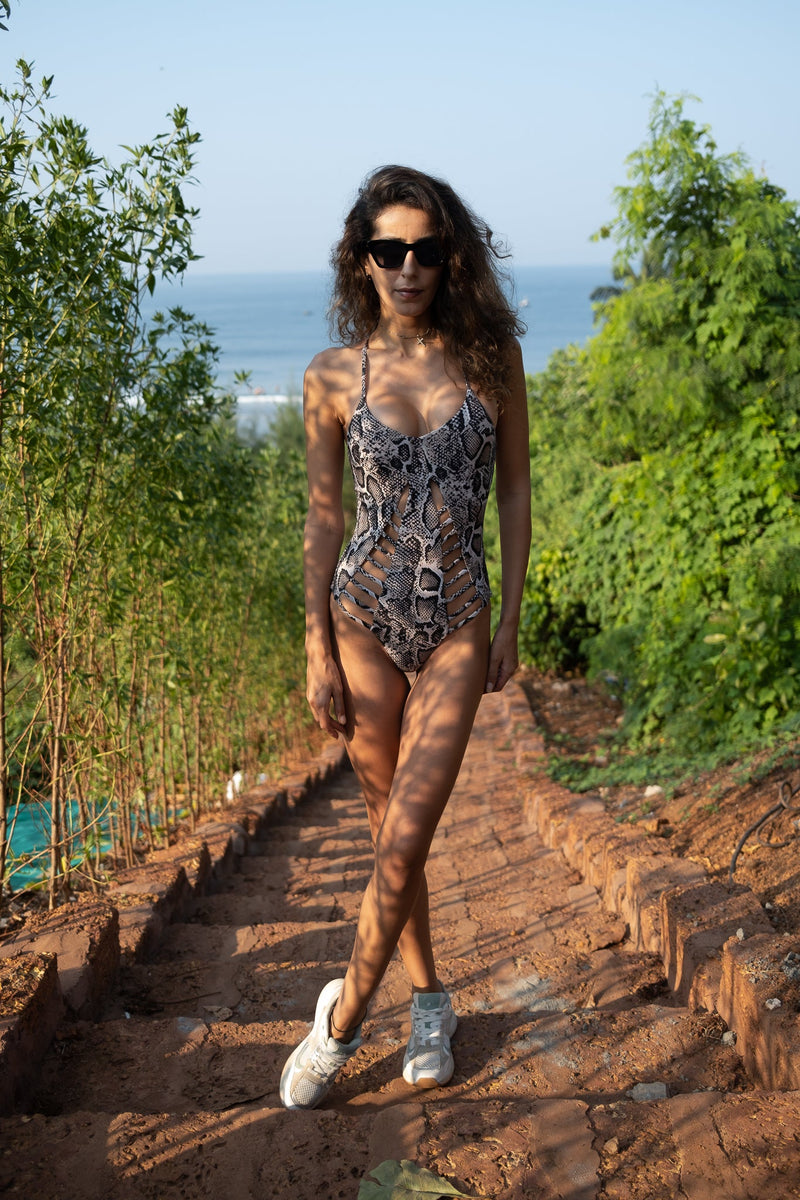 Details
Python is the first of its kind reversible printed monokini. Colors of the ocean on the front print and a black & white python skin print on the reverse side. This is a two- in - one designer swimsuit. Flattering cuts on the front makes this a sexy standout swimsuit. A crisscross back allows for full support required for all kinds of swimming.  
The swimsuit is an ode to India, often referred to as the 'land of snakes'. One of the largest and most beautiful snakes spotted is the Python and we took the beautiful skin and gave it colors from the sea. Azure blue mixed with sea green makes this one the most standout & classy beachwear for women. 
Crafted from 100 percent green fabric  REPREVE which is created from recycled plastic bottles, yarns and fabric scraps collected from the ocean & fashion landfills. This is the world's no 1 ranked brand of recycled fiber. 
We at Goya Swim Company have reimagined every single swimwear in our swim collection. Our swimsuits are an intricate intermix of our love for fashion & our love for nature, making us one of the few swim companies utilizing only recycled materials.


Product detail :- 
Bottom : Conservative
Leg : Mid High cut 
Back : Cross Back  
Color : Reversible print 
Fabric: REPREVE
Best Served: Pool & resort wear
Delivery within 7-10 business days.



Product care :- 
Our recycled bikinis are machine washable, but we recommend hand washing as it helps keep the fabric and shape of the suit looking newer, longer.

This swimming costume has in-built SPF 30

This sustainable bikini set has inherent qualities of adaptive warming and cooling and - high-water repellency

This recycled fabric is soft, light with auto compress abilities giving your body shapewear fits.

Magic 360 Control: a flattering fit from every angle technology

Chlorine resist feels like new for longer, with clever chlorine-resistant fabric

This sustainable bikini set has an inherent 2X length stretch and a 4X width stretch allowing it to retain shape & elasticity for years.