Posted on
by Anushka
GrabOn

https://www.grabon.in/indulge/shopping-tips/best-online-shopping-sites-india-clothes/

The clothing industry of India is as large as life. With a bunch of new brands penetrating the market every year, there is no full stop to its growth. The industry is further expected to reach US$ 225.7 billion by the year 2024, all thanks to people's unsettling love for fashion and clothes.
Right from people wearing the same old clothes everyday to people dying to buy trendy clothes, we have seen a lot of changes in India's clothing market. The credit goes to the brands who have made it possible with their modish and promising designs. So, in this article, we have highlighted the best clothing brands in India just for you! And, next time when you decide to buy something for yourself, don't forget to have a look at these brands and their uber cool clothing styles.
Top clothing brands in India you must know:
1. Myntra.com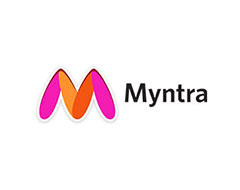 No one can ever disagree with the fact that Myntra is truly the baap of India's clothing industry. Ever since its inception, the company has changed the shape of India's fashion ecommerce market. Today, anyone who wants to buy a new dress first goes and stalks the amazing collection of Myntra. From top brands like Tommy Hilfiger to Puma, from Jack & Jones to Calvin Klein, you can get world class products under one roof.
Be it men, women or kids, Myntra caters to the needs of everyone! Be it t-shirts, shirts, trousers or kurtas for men and tops, dresses, shorts, skirts or ethnic wear for women, one can find all sorts of clothes on this platform at an affordable price.
Price Range: Rs. 400 to Rs. 4000
Founded in: 2007
Founded by: Mukesh Bansal, Ashutosh Lawania and Vineet Saxena
Headquarters: Bengaluru
2. H&M.com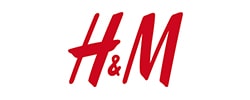 H&M (Hennes & Mauritz) has become synonymous with the term high-quality clothing. If you want to buy the trendiest clothes, this brand is all you need. From top fashion bloggers to the divas of the tinseltown, every other person can be spotted donning the apparels of this brand. The platform today has conquered the fashion industry with its exemplary range of clothes for men, women and kids.
Be it pastel colours for summer or bold colours for winter, H&M manufactures the prettiest collection of clothes for every season. And, once you start using the clothes of this H&M, you will surely fall in love with the brand!
Price Range: Rs. 500 to Rs. 7000
Founded in: 1947
Founded by: Stefan Persson
Headquarters: Stockholm, Sweden
3. Ajio.com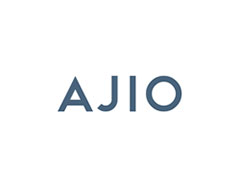 With the mission to expand the business of India's top-notch Reliance Industries, Ajio was born. The fashion e-tailer is one of the leading companies when it comes to India's clothing market. With its outstanding platform and hassle-free delivery service, it has become the go-to brand for all the online shoppers. Right from men to women to kids, everyone can be seen crushing over its wonderful range of clothes from renowned brands.
Be it Armani Exchange, GAS, Nike, Louis Phillipe, Aeropostale, Vero Moda, Biba or Marks & Spencers, the platform houses an array of world-class brands you would love to shop from.
Price Range: Rs. 300 to Rs. 5000
Founded in: 2006
Founded by: Mukesh Ambani
Headquarters: Bengaluru
4. Ninecolours.com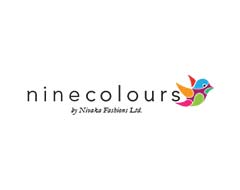 Ninecolours has completely revolutionized the women's ethnic fashion segment. With its extraordinary online store, it lets users order ultra voguish ethnic clothes from the comfort of their homes. The platform offers a huge collection of apparel for women such as lehengas, kurtis, gowns, sarees and suits. It also deals in exotic and ravishing range of jewelry for the gorgeous women of today.
Lately, the brand has also extended its business into mens wear, kids wear and home decor, becoming the one-stop clothing destination for all fashion freaks out there!
Price Range: Rs. 500 to Rs. 3,00,000
Founded in: 2013
Founded by: Mr. Jigar Agarwal and Mrs. Ekta Agarwal
Headquarters: Mumbai
5. Socksoho.com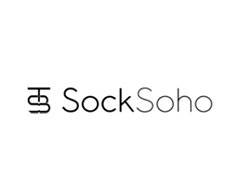 J.K Rowling rightly said, "One can never have enough socks". Socks form an integral part of men's accessories. And, to make the passionate men of today look more than stunning, Socksoho was started. It offers a huge variety of attractive socks on its platform. Its socks are not just attractive but also comfortable as they are mading using premium quality fabric.
Top Bollywood celebrities like Vicky Kaushal were spotted wearing the socks of Socksoho and flaunting their looks. From ankle length to formal ones, from solid colours to quirky ones, one can pair his shoes with any style of socks and enhance his overall attire.
Price Range: Rs. 300 to Rs. 600
Founded in: 2019
Founded by: Pritika Mehta and Simarpreet Singh
Headquarters: San Francisco
6. The Beach Company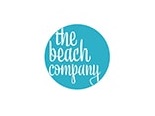 The Beach Company is the only Indian brand dedicated to beach wear. It was started with a simple idea of changing the way India approached the beach wear. The brand has shipped over 2-million beach wears and have over 5,000 products on offer. You can find well fitted suits to swimming accessories for men, women and kids.
Their range consists of resort clothing and swimwear for women, swim trunks and boardshorts for men, accessories, bags, sunscreen, sunglasses loungers & inflatables, swimming goggles and caps.
Price Range: Rs. 750 to Rs. 6,500
Founded In: 2013
Founded By: Harshad Daswani
Headquarters: Mumbai
7. Deddimaag.com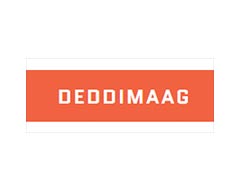 Gone are the days when people used to wear boring and dull t-shirts. Today's youth like wearing super cool and unique t-shirts which can make people go wowww. Deddimaag was founded with the central goal to produce fascinating t-shirts for Telugu people. With catchy Telugu dialogues and quotes, its t-shirts are simply awesome and innovative.
Besides its marvelous t-shirts, the company also produces some spectacular range of hoodies, mugs and masks with some crazy lines printed on them. So, if you want to stand out from the crowd and look super savage, then do check out the exciting collection of Deddimaag.
Price Range: Rs. 300 to Rs. 600
Founded in: 2018
Founded by: Hareesh Vasireddy
Headquarters: Hyderabad
8. Ttbazaar.com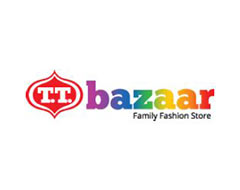 Owned by the prestigious TT group, ttbazaar is a one-stop-store for both men and women. For men, it offers t-shirts, shirts, briefs, vests, trousers, track pants, shorts, thermals, sweatshirts and socks. For women, the platform has t-shirts, gowns, bras, panties, camisoles, spaghettis, tank tops, thermals, trackpants, leggings and capris.
In 2015, Ttbazaar was given the most promising brand status for its mind-blowing products and services. The company not only has its presence in India but also in more than 65 countries across the world.
Price Range: Rs. 300 to Rs. 2500
Founded by: Dr. Rikhab Chand Jain
Headquarters: New Delhi
9. Utsavfashion.com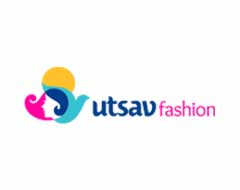 Utsavfashion has completely taken India's ethnic fashion industry by storm. Ever since its incorporation, it has blessed the fashion sector with a staggering and luxurious range of clothing. Be it sarees, lehengas, salwar kameez or indo-western, you will find some finely crafted and exceptionally designed apparels on its platform.
With its online store, the brand strives to deliver premium ethnic wear dresses across the world. With more than 50,000 designer apparel, you are sure to fall in love with its vast collection. The company also offers some mesmerizing ethnic wear collection for men and kids.
Price Range: Rs. 700 to Rs. 25,000
Founded in: 2000
Founded by: Hemant Kala
Headquarters: Jaipur
10. Xtees.com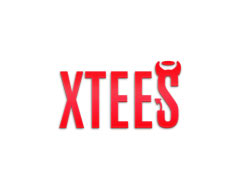 Bored of your old-fashioned clothes? Worry no more! With the help of xtees, you can find an immense range of cool t-shirts for men, women and kids under one roof. From gym t-shirts to gaming t-shirts, from motivational t-shirts to beard t-shirts, from entertainment t-shirts to foodie t-shirts and the list goes on.
Shop from the range of crazy t-shirts or customize a t-shirt of your choice with some cool slogan on it. Rest assured, the t-shirts of the brand are of high quality material and made to give you utmost comfort.
Price Range: Rs. 600 to Rs. 1000
Founded in: 2002
Founded by: Manoj Vijaykumar
Headquarters: Tiruppur, Tamil Nadu
11. The Stiff Collar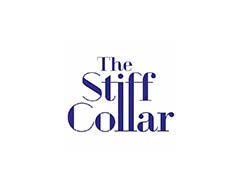 The Stiff Collar is a premium shirt company for men. What was started as a t-shirt and shirt manufacturer for men has also expanded its business and entered the women's clothing market. Popular for its trendy shirts and t-shirts, you are sure to find some modish casual and formal wear clothes for yourself.
Be it half-sleeves, button downs, mandarin color, casuals or polos, the plethora of shirts and t-shirts available at The Stiff Collar will make you come wanting for more!
Price Range: Rs. 1250 to Rs. 1700
Founded in: 2012
Founded by: Kabir Hingorani
Headquarters: Mumbai
Final Words:
Planning to upgrade your wardrobe with trendy clothes or surprise your loved one with an enchanting dress? If your answer is yes, you have landed at the right place. With the help of above mentioned brands, you can definitely find what you are looking for! Get ready to indulge in a world full of fast fashion and beautiful clothes. Browse through this list of fabulous clothing brands and buy some chic yet modern apparels without stepping out of your house. Lastly, comment below if you want us to include any other top brand in the list. Till then, keep shopping!

Link to original article
https://www.grabon.in/indulge/shopping-tips/best-online-shopping-sites-india-clothes/